Word on the street is that you've had Dubai on your bucket list for years. Well now is your chance to make it happen. Come and experience wealth, luxury, and fly stuff only.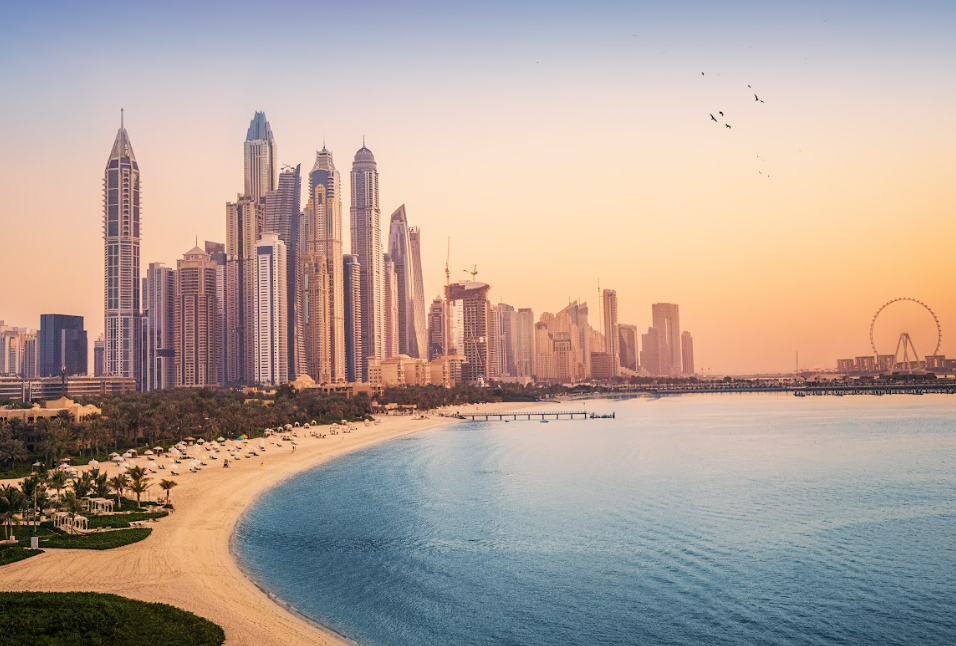 Amazing beaches, record-breaking attractions and experiences like no other – Dubai is the place to be. It's no wonder they've been named Tripadvisor's #1 Most Popular Destination in the World for the second year running.
Expect to see many luxurious 5 and 7-star hotels in downtown Dubai. Guests who stay there will get pampered and treated like royalty from the moment you walk through the lobby. You will absolutely receive the 5-star treatment as if you were a celebrity yourself.
FULL PACKAGE INCLUDES
7 Nights at the the five star JW Marriott Marquis Hotel or similar

Breakfast Daily
View Palm Island
Welcome Dinner
Souk Shopping
Miracle Garden
Safari Tour
Camel Ride      
Henna Tattoos
Sheikh Zayed Grand Mosque
Noire Escape Staff will travel with the group
Escape Kit
All White Yacht sail
Lunch at Emirates Palace
Accomodations
JW Marriott Marquis Hotel Dubai
(Or Similiar)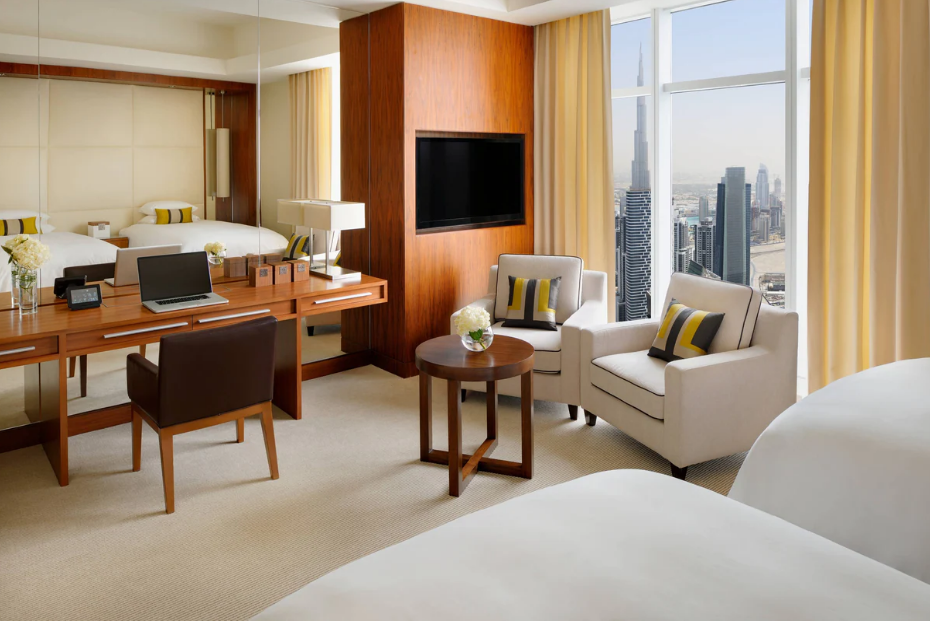 Hotel Information
Check-in: 3:00 pm Check-out: 12:00 pm
JW Marriott Marquis Hotel Dubai is in the heart of the city's lively downtown district with modern luxury and award-winning service. Soaring above Sheikh Zayed Road, the bustling and dynamic 5-star hotel is one of the tallest in the world, consisting of two towers with 1608 rooms and boasts awe-inspiring views of the water and Dubai cityscape.
The JW Marriott Marquis Dubai is centrally located beside the Dubai Water Canal and has a collection of over 12 award-winning restaurants and bars, a sublime Saray Spa and Club Marquis.
Secure Your Spot NowLAND ONLY PACKAGEPRICES ARE PER PERSON AND NOT PER ROOM
Single: $4,515 |  Double $3,430
Important Information
All payments are non-refundable and non-transferrable
FYI's
WHAT'S NOT INCLUDED :

Meals and Drinks NOT mentioned
Gratuities for Housekeepers/Bellmen
Gratuities for Drivers
Covid Testing
Flight to Dubai (DXB)
Items of a Personal Nature
Treatments not mentioned
Roommate matching
Tours/excursions not mentioned
Treatments not mentioned
Shuttle Transportation to and from airport

Automatic Billing:

When you book an escape, we'll calculate an evenly divided automatic billing plan for you and you will know in advance the day of every month that your payment will be processed. Your initial deposit is due at the time of booking, and your future payments will be charged according to the schedule you see on your invoice. Automatic billing is available at no charge.

LAND ONLY PACKAGE, you are required to make your own flight arrangements and airport transfers. When making your own flight arrangements, you must pay close attention to dates. You should schedule your flight to ARRIVE in Dubai on November 9, 2024. This means you must fly out of the United States on November 8, 2024. You should also schedule your departure flight for November 16, 2024.

At check-in, a credit card will be required for check-in to cover anticipated room incidentals.
A full day-by-day itinerary will be provided 30 to 60 days before travel, if not earlier.
All prices are based on the rates of exchange in effect at the time of price quotation. In the event that the US dollar devalues, Carolina Visionary, LLC and Noire Escapes reserve the right to increase prices accordingly. Your final invoice will reflect increases resulting from currency devaluation.
Clients 21 and older only, This is a COED escape.
Traveling abroad requires a passport valid for six months beyond travel dates. For this tour, your passport should not expire before June 9, 2025.
Click Here to see all entry requirements into the UAE
PASSPORT MUST BE VALID 6 MONTHS AFTER RETURN DATE
Cancellation Policy
All cancellations must be in writing to info@noireescapes.com and
team@noireescapes.com
All payments are non-refundable and non-transferrable